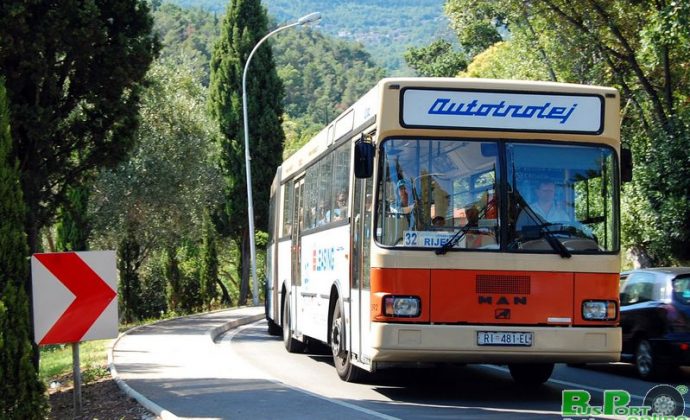 BUSES TO IČIĆI AND FROM IČIĆI
From Rijeka to Ičići you can come with bus number 32. Line 32 Drive from Rijeka through Volosko, Opatija, Ičići, Ika and Lovran. It turns in Lovran and returns to Rijeka, also passing through Ika, Ičići, Opatija and Volosko. You can check the bus line 32 timetable here.
From Ičići by bus number 35 you can visit the medieval town of Veprinac. Bus line 35 drives between Opatija – Ičići – Poljane – Veprinac and Veprinac – Poljane – Ičići – Opatija. You can check the bus number 35 timetable here.
You can go from Ičići to Opatija by bus number 32 and bus number 35. From Opatija to Rijeka, except bus line 32, you can also take TOURIST BUS.
The TouRIst bus drives daily from Opatija to Rijeka and back. Riding the TouRIst bus is an excellent opportunity for the best sightseeing tour of Rijeka and Opatija. The stories from the past as well as the present can be heard in 8 different languages: Croatian, Italian, German, English, French, Russian, Spanish and Hungarian.
A ticket for TouRIst bus can be bought on the bus and is valid for 24 hours (HRK 50), 48 hours (HRK 80) or 72 hours (HRK 100). Children aged 7 – 15 pay HRK 35, 55 or 75, and children up to 7 years of age can use the TouRIst Bus for free. The TouRist bus runs regularly from June 15 to September 15, and is available for rent in the remaining period. You can see timetable here.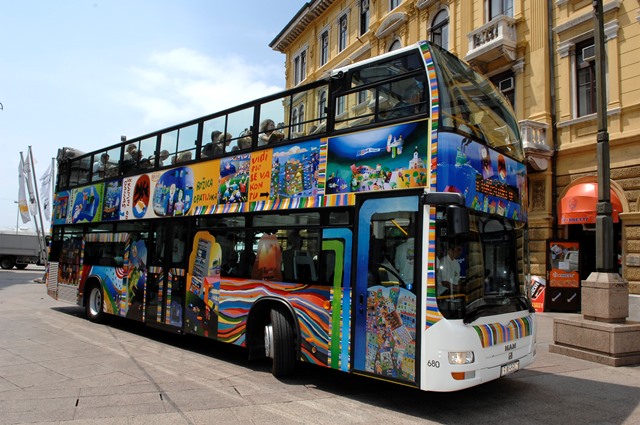 *Tickets can be bought in buses.
To get back on the homepage click here.